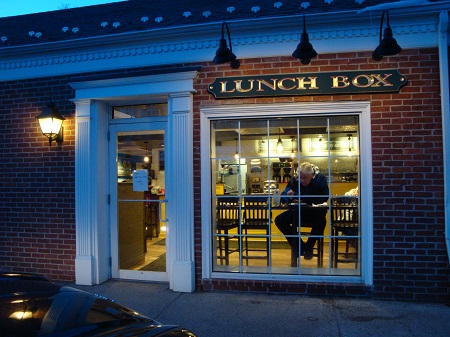 Lunch Box
The Lunch Box has provided a comfortable and welcoming environment since 1977. A casual, neighborhood restaurant and meeting place, the Lunch Box was sold and extensively renovated in 2014, adding an expanded menu, daily specials, and beer and wine.
The Lunch Box serves breakfast, lunch and dinner daily. Whether dining in or ordering take-out or delivery, the Lunch Box is sure to appeal to all ages. We offer catering services as well from both our regular and catering menus.
Come try some of our delicious house-prepared offerings, have a beer or glass of wine with our ever-popular pizza or fried chicken, or just relax with an espresso while watching your children enjoy our ice cream.
Telephone:
203-227-4808
Website:
Facebook: